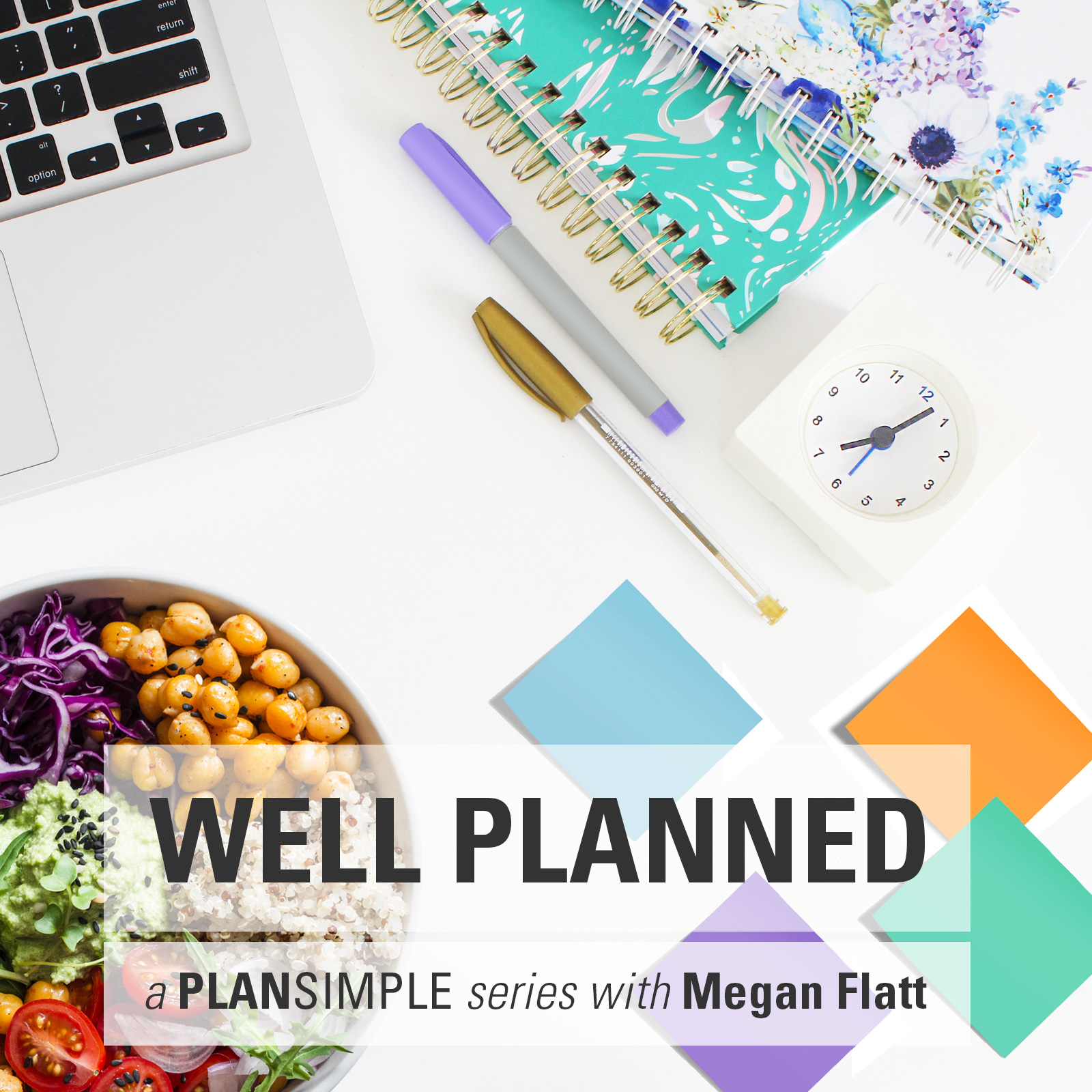 Our lives are not compartmentalized so the support we get can't be either.
– Megan Flatt
On this episode of the Plan Simple Meals Podcast, I'm really excited because we're starting a new series that we're calling "Well Planned." I have my friend Megan Flatt, an expert planner and business coach to Mama CEOs here with me for this 10 week series.
We have similar planning ideas, but I tend to focus more on food and lifestyle, while Megan tends to focus more on business. What I've found is that no matter what issue you are dealing with, you usually need a holistic approach, so we're bringing our perspectives together.
This week we talk about 90 day cycles or seasons and why 90 days is the ideal amount of time for a plan.
We talk about:
BIO
Megan Flatt is a Mama CEO and a business growth strategist. She's been working with clients for years to create strategic growth plans in their business that allow them to scale while still being present for the important moments in their families' lives. She shows Mama CEOs with big vision and great ideas how to get those big CEO ideas into a day-by-day plan where they actually happen.
LINKS
Questions for Mia and Megan?
Doable Changes from this episode: